How to turn noise cancellation on or off on AirPods, AirPods Pro, and AirPods Max
4 min read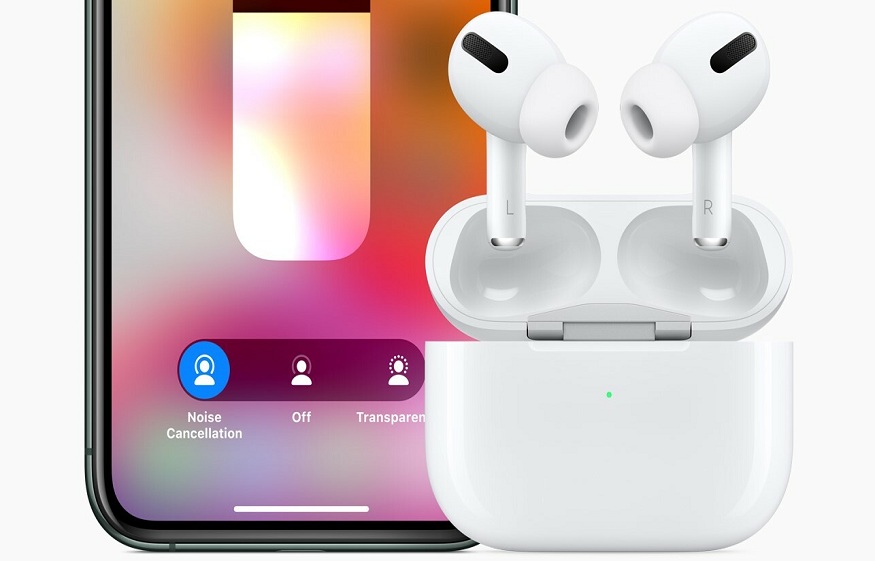 Technology is evolving at an incredible pace in this futuristic world and so are the tech giants. Today we will be discussing noise canceling technology and how to enable noise canceling on AirPods.
With increasing urbanization, noise is also reaching its devastating heights. So, it is a serious problem for anyone who wants to listen to melodious music or watch their favorite movies with earphones in noisy environments such as public transport, workplace and other similar places.
Therefore, the user has only one option: to increase the volume of the devices, which is dangerous for his ears. This may be the only reason for the destruction of cells and membranes of the cochlea of ​​the ear.
To solve this problem, noise cancellation technology came into the picture.
About Noise Cancellation Technology
Simply put, the name suggests that the noise cancellation technology will cut unnecessary noise from the background. Thanks to this, users can hear the media without any disturbance, with the safety of their ears. Noise cancellation technology can be derived into three types: active noise cancellation, passive noise cancellation, and adaptive noise cancellation.
Music
Active Noise Cancellation (ANC) – It uses anti-wave technology, which generates the exact opposite sound wave to the background noise sound wave. This will cancel the noise.
Passive Noise Cancellation – Passive noise cancellation effect is due to external factors like perfect earphone foam. As a result, a seal can form between the ear and the helmet.
Adaptive noise cancellation – Like active noise cancellation (ANC), adaptive noise cancellation also uses technology to cancel out background noise. Yet the difference between Adaptive is that it uses advanced algorithms to hear and adapt background noises and apply near-perfect noise cancellation to deliver the best performance among the three types.
Now let us look at the noise canceling feature in Apple AirPods devices.
Apple AirPods (3rd generation)
Apple users using 2nd generation AirPods got a fantastic upgrade with Apple AirPods 3. Important upgrade list includes IPX4 rating, MagSafe charging case and support for features like spatial audio.
Apple AirPods 3rd Generation
While talking about the noise cancellation feature in Apple AirPods 3, Apple disappointed its geek users by not offering the active noise cancellation feature in its new product.
Buy on Amazon
They provided noise cancellation, but it's passive noise cancellation, and that's why it depends on the shape of each user's ear and how well these AirPods fit in their ear.
Apple AirPods Pro/Max
After the launch of AirPods Pro and AirPods Max, people were really excited to get their hands on them. It was enough to say the wild enthusiasm of the Apple user community for the AirPods Pro and AirPods Max. AirPods Pro is an in-ear type of earphone, while AirPods Max is an over-ear type.
Apple AirPods Max
One of the main differentiators of both products from their predecessors is the active noise cancellation not seen in its previous AirPods versions.
Buy on Amazon
The ANC function of Apple AirPods works efficiently and can cut out background noise to prevent users from getting distracted. Apart from that, the ventilation system also reduces wind noise when you are on voice communication, according to Apple.
How to Enable/Disable Noise Cancellation on AirPods Pro and AirPods Max?
Users can switch between AirPods Pro and AirPods Max modes: noise cancellation mode, transparency mode and off. These can be done in several ways. One way is by using a physical switch or sensor on the AirPods themselves, and other ways are different using various Apple devices like iPhones, iPads, MacBooks, etc.
Switch between modes using the AirPods sensor
AirPods Pro is an in-ear earphone with a sleek and stylish design that appeals to millennials. So, Apple tried to design AirPods Pro so that there is no room for a button on the device. Apple has used a multifunction force sensor in the buttons to perform different tasks.
But the question to ask is how to enable noise cancellation on AirPods. The answer is simple. It is a simple process as follows:
AirPods Pro Force Sensor
Press and hold the force sensor until you hear a chime.
While wearing both AirPods, users need to press and hold the sensor to switch between noise cancellation and transparency mode.
Many people have a habit of wearing only one AirPod while working to focus on both work and music at the same time. Therefore, if you are one of them, you need to perform a few more steps to set it up.
Turn on noise cancellation with One AirPods
AirPods Max is a premium product in the AirPods line. Additionally, the AirPods Max are the only AirPods in the over-ear category. Looking at its cost, it is obvious that it comes with active noise cancellation, but many users wonder how to activate noise cancellation on AirPods Max. Here are the simple steps to start ANC in AirPods Max: