12 Best Mobile Scanner Apps That Use AI Technology
3 min read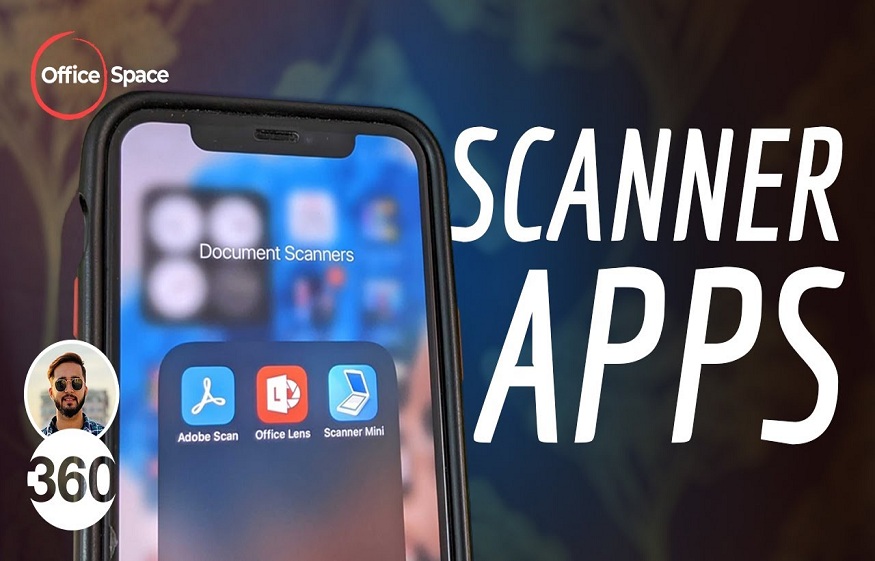 1. Why should you use a mobile scanner app?
There are many reasons to use a smartphone app for document scanning and PDF conversion. Here are some advantages of a cell phone scanner over dedicated scanning devices:
2. Benefits of using mobile scanners
Often, mobile scanners are free, so you don't have to incur scanning costs.
The smartphone is more portable than a conventional scanning device. So you can take your pocket scanner anywhere.
3. Adobe Scan
Adobe Scan is a powerful portable scanning program. You don't need to travel with physical documents if you start using this app right away.
The app uses AI-enhanced scanning technology for clearer and cleaner PDF documents. Like average scanning apps, you don't need to sit on a computer to improve the quality of your scanned document.
Its AI programming automatically adjusts the shade and glare of the flashlight. Adobe Scan also manages the sharpening effect of printed or scanned images. With careful scanning in a well-lit area, you can get high-quality PDFs that easily compete with scanning machines.
4. Extract text from scanned file using OCR.
The app is free for iOS and Android devices. Some in-app purchases and subscriptions give you access to premium features like exporting documents or multiple PDFs into a single file.
5. iScanner
iScanner is another popular AI-powered document scanning and management app. It comes with premium deep learning features, namely:
6. Photo Scan App by Photomyne
If you want to convert polaroids and printed photos to digital files, you can try Photomyne's Photo Scan app. It offers fast conversion of physical images to digital images and sharing on social networks.
Its advanced AI programming offers various image processing such as photo enhancement, resizing, cropping, photo colorization, etc. You can also insert metadata such as dates, places and names.
7. Supersense
Supersense is the ideal mobile scanner for visually impaired and blind people. It uses an artificial intelligence algorithm to scan and read the content you place in front of its scanning viewfinder.
8. supersense
You can open the app via voice commands and then point it in different directions to learn about objects around you, such as computers, chairs, cars, people, and more.
Its free plan has limited features like speed play, import, magnifier, and play history. If you want to use the premium features, you need to get a monthly or yearly subscription.
9. Google Stack
Currently, the app can only be downloaded from the US Google Play market. With over 100,000 downloads, the app bills itself as an easy-to-use document scanner for free.
10. PhotoScan
Google Photos is the perfect place for memorable photos and videos. If you also want to put your printed photos in the same place, you can consider PhotoScan from Google Photos.
The smart app shows 4 guided white bubbles that you need to match your phone's camera position to. Once you've covered all 4 bubbles, the app turns the scanned file into a stunning digital file. You can also scan text documents using this application.
11.  Microsoft Lens
Microsoft Lens is a popular productivity app that you should use at work or home for all scanning-related tasks. Try this app if you want to create readable and editable document and whiteboard images.
12. Genius Scan
Turn your cell phone into a productivity engine with Genius Scan – PDF Scanner App. Efficiently manage handwritten notes, business cards, invitations, receipts, utility bills and more from a single device.
Quickly scan documents using the app and store them in professional-looking PDFs. You can also upload scanned files to personal cloud storage or productivity apps for collaborative work.
Last word
After knowing some of the best mobile scanner apps, you can effortlessly select the appropriate app for your personal or business use. Depending on your workload, you can either opt for a paid subscription or just use the free services if your workload is less.