Best Mobile Testing Tools to Help You Build Better Apps
4 min read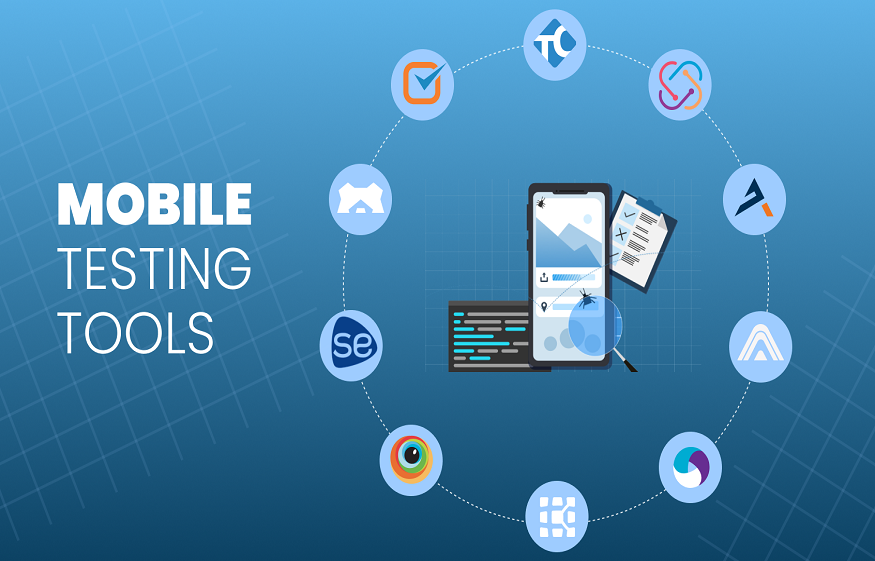 Mobile testing is an essential factor in creating a high-quality mobile application.
You will find many methods to test your app, but knowing which mobile testing tool and which strategies would work is a huge factor in its success, especially with the limited budget and time you have.
In this article, I will discuss some of the best mobile testing tools that can help you create an app that users would cherish.
But why is mobile app testing so important?
I guess many of you would have lost count. There would be mobile apps for ordering stuff online, food delivery, travel, entertainment, communication, social media, apps related to work, fitness , productivity, and so on.
According to a report, global spending on mobile apps reached around $29.3 billion in 2020. So, you see, the whole world loves mobile apps just like you. They make our life easier with just a few clicks. And so, mobile application development is skyrocketing.
This demand for mobile apps has increased the massive competition in all industries to produce high quality mobile apps that users find useful. Plus, no one wants to wait while your app keeps running, and people might stop using it if they encounter a bad user experience.
Now you can think about what kind of mobile apps you would like to use – which ones work smoothly and responsively or which ones keep crashing and lagging?
That's why developers and organizations need to make sure their mobile apps provide a seamless user experience by delivering fast performance, responsiveness, and a clean design. The only way to make sure your app ticks all the boxes is to perform mobile app testing.
So, let's get some basics clear before we explore the best mobile testing tools.
What is Mobile App Testing?
As the name suggests, mobile application testing is the method of testing software applications for usability, performance, functionality, and stability. This is done manually or using automation.
You should perform mobile app testing before releasing an app to ensure that it performs well throughout the customer journey. This can improve the functionality and overall quality of the application, as well as its security and user engagement.
Testing a mobile app benefits you in many ways:
The detection of bugs or errors allows you to save additional costs that may be incurred
This helps to minimize the risks associated with releasing a broken or poorly performing app that could frustrate users.
App testing protects your brand reputation by publishing only high-quality apps
Functional test: This test determines how your application works according to your business needs. It checks whether the links are working correctly or not and whether the data exchange is smooth.
Performance Test: It tests the performance of the app in various cases, such as its performance in case of low battery and/or memory, poor Wi-Fi connections, etc.
Usability testing: It focuses on the overall UX experience, such as whether the app is easy to use or not, how user-friendly it is, the design is cool or overwhelming, etc.
Security Testing: It is done to check whether the app data is secure or not and avoid vulnerabilities to protect them from data and privacy related threats.
Load test: It checks how much user traffic the app can handle at a time. For this, you can check metrics such as response times, transaction errors, network or server usage, etc.
Compatibility test: It checks the performance and functionality of the application on multiple devices and mobile platforms such as tablets and smartphones and iOS and Android platforms.
Now let's finally talk about the best mobile testing tools to help you get all these benefits.
Build sustainable mobile apps by testing them with Katalon and stand out in the crowd. This mobile testing software comes with essential components and keywords that will help you get started with mobile automation tasks quickly.
Benefit from the active and rich Appium-based ecosystem that supports the latest mobile devices and platforms. It has the power to spy on objects to identify and store UI elements and speed up the scripting process to reduce maintenance issues.
Katalon can generate tests effortlessly with a mobile recorder and maximizes automation efficiency through reusable scripts and test objects across web, mobile platforms and APIs. You will also find the execution of cross-environment tests with simulators, devices or cloud-based devices, both remotely and locally.
Start with a flexible plan by choosing the number of projects and team size starting at $839/license per year. You can also opt for a FREE plan according to your needs.
Testsigma
Test Sigma is an AI-driven test automation tool to run tests on mobile apps for insightful results. This application helps you check the usability, consistency and compatibility of your software applications in the current development scenario.