How to Transfer Contacts from Android to iPhone
3 min read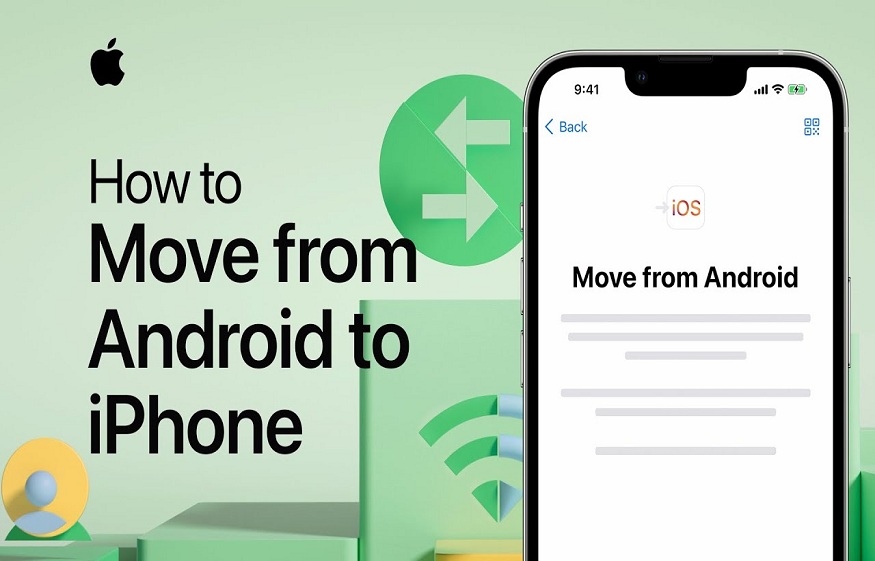 The main purpose of a phone is to call, and for that, a contact list is essential. Here are some simple methods and tools that will help you transfer contacts from Android to iPhone.
During the Initial Setup Process
Apple provides a "Move to iOS" app for Android phones. However, this only works when setting up a new iPhone.  If the iPhone is not configured, Android users can also download the app from the Google Play Store.
Move to iOS
Import Google Contacts
 However, if they are not synced, go to settings > tap Google account > tap account sync > tap three dots to sync everything.
Now that Google contacts are synced, it's time to switch to iPhone.
Import/Export Option
Another easy way to transfer contacts from Android to iPhone is to export contacts from any Android smartphone and import them to iPhone.
On the Android phone, go to contacts.
Choose three dots or s gear icon and select the import/export option.
Tap export to .vcf file
The contacts vcf file is now created in the phone memory.
Send this file to the iPhone either via email, cloud upload or via Bluetooth.
Now open the vcf file and select add all contacts, or if it asks which app you want to open in, choose Contacts .
SIM Card
The oldest and easiest way to transfer contacts from Android to iPhone is by using a SIM card.
SIM card method
It's time to remove the SIM card from the Android device and insert it into the iPhone. Go to settings > tap contacts > select import sim contacts . The contacts are now transferred.
Transfer Contacts Using Third-Party Apps
In addition to all the above methods, if anyone wants to try third-party apps, here are some worthwhile suggestions.
Copy My Data
With over 10 million users, Copy My Data is a must-have app for people looking for a simple data transfer solution. Copy my data allows a user to easily transfer data from one phone to another over a Wi-Fi network without the need of a computer.
It easily transfers contacts from Android to iPhone and can also transfer important data like photos and videos. However, it is essential to use the same Wi-Fi network on both devices for this app to work properly.
Smart Transfer: File Sharing App
An app that provides a cross-platform data transfer solution from old device to new, Android to Android or iOS. It supports all smartphones and tablets and provides free and secure transfer of large data files via hotspot/Wi-Fi network. This application can quickly transfer files such as contacts, pictures, calendars, WhatsApp and videos
Moreover, one can change phone data or move data seamlessly in no time with this Smart Transfer app. It provides connectivity between two phones through exclusive QR codes relieving the user of cables and wires.
Anytrans provides smooth transition from Android to iPhone. There is no need to give up data that is valuable to you. It migrates contacts, books, documents, photos, videos, ringtones, downloaded videos, compressed files, messages and even call logs.
It also ensures that there is no overwriting of existing data and files which might otherwise fill the phone with junk files and fill the internal storage. For a first-time iPhone user, Anytrans can become a one-stop solution to handle all Apple product-based inquiries for iPad, iCloud, iTunes, etc.
Summary
Most Android users want to own an iPhone in their life. Although Android is a very competitive market and involves many manufacturers who strive to provide users with beautiful models, new features and an overall great experience, an iPhone as a standalone product continues to attract users from Android by his side.
It is also easy to switch from Android to iPhone. The major problem for any iPhone user is how to transfer contacts from Android to iPhone. This article has covered all the major methods of transferring contacts from Android to iPhone. The transition is quite smooth and will not bother the Android user.