How to Install GCam on Non-Google Pixel Phones
4 min read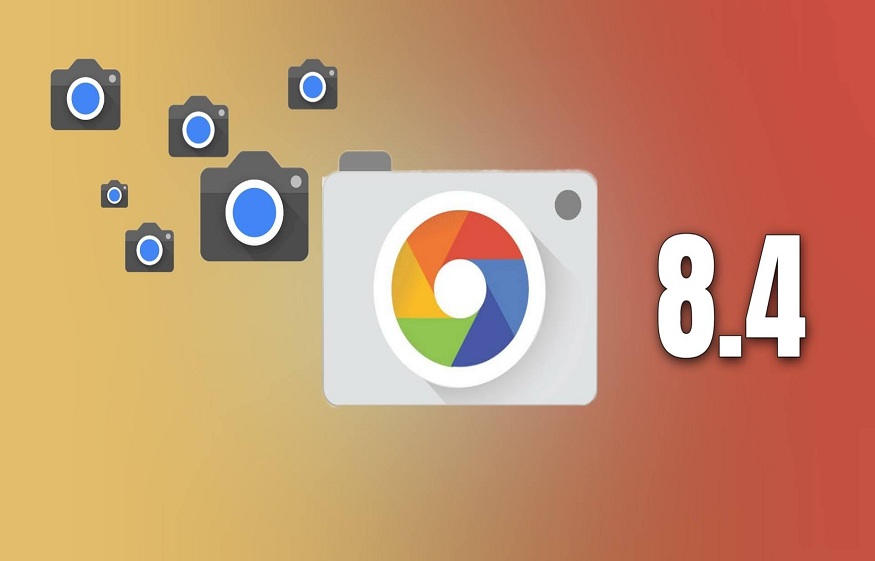 Mobiles these days are not just devices for calling your family or texting your girlfriend. The services it offers are beyond human imagination.
The camera is one of the critical aspects when buying a smartphone. The camera is not limited to one influencer due to its versatile use. It can be used to send photos of delicious food in a restaurant to make your friends salivate or by a YouTuber to shoot their videos.
When talking about mobile photography, only two names come to mind: Apple for any iOS user or Google's Pixel Camera for any Android enthusiast.
According to a survey conducted in 2021, Google failed to capture even 5% of the smartphone market in any country in the world. Despite such a good camera and other specs, the dominance of different brands and the poor price range are the reasons for these statistics.
GCam vs. Stock Camera
Are G-Cams better than the standard cameras of any smartphone? It's an interesting question, and the answer is a resounding "yes"! GCam does a great job overall in terms of exposure, clarity, sharpness, bokeh and the most notable feature, "night mode". The night mode of any GCam is simply magical compared to any stock camera only thanks to Google's software that improves available light even in the darkest conditions.
GCam
The current market share of the Android smartphone company is as follows: Samsung leads the race with 37%, Xiaomi with only 11.2% market share, then come the smaller players like Huawei, Oppo and Vivo.
These top 5 companies use their own stock ROM on Android, and they also provide their stock camera. Most budget smartphones come with similar camera hardware, but how well any stock camera's algorithms perform better than the rest is the main differentiator.
None of them can beat Google's software algorithm, which makes them the best. The sad thing is that it cannot be installed directly from Google Playstore on any smartphone except those running on stock Android ROMs. Don't worry, because after reading this article, you will be able to install GCam on your Android smartphone.
Install GCam on any Android Smartphone
Thanks to the large community of Android users and developers who are here for Android users by promoting and creating custom ROMs and custom GCam MOD APKs. After installing custom ROMs, any camera enthusiast can use the latest high-end camera features from Pixel.
To install GCam on your smartphone, follow this step-by-step procedure. This will help you install and enjoy all the premium features of GCam.
Checking Camera2 API feature
The first and only requirement for downloading GCam is that your smartphone supports the characteristic Camera2 API . Once this prerequisite is met, you can proceed to the next steps of installing GCam.
Here you need to check whether your smartphone has this feature or not. Below is the easy method to check whether Camera2 API is enabled or not on your smartphone
Camera2 API Probe
Step 2: Install the above app and open it. Here you will find a Camera 2 API section. Go through the hardware support level there. You will find five different levels of support: Legacy, External, Limited, Full, and Level 3. Thus, you will find one of these support levels with a green tick, which means that your device has that level of support.
Step 1: Visit this website .
GCam Hub
Step 2: Click on the latest or most suitable version for your smartphone. For example, we'll be using the latest here, Google Camera 8.x (Android 10.0+)
Step 3: After that, the next page will display all available MODs developed by different developers. If you have a personal choice, go for it, or any random selection will also work.
Step 4: All old and current versions, along with other information and instructions, will be opened. Click the appropriate .apk link. After clicking on anyone, a popup will appear with Cancel and OK options. Click OK for the download to begin.
Step 5: Install the downloaded apk by clicking the INSTALL button and then clicking open to start the GCam Mod apk. You need to allow the app to take photos, record videos, device location, audio and storage permissions.
Step 6: Done! You are ready to click your fabulous photographs with the brand new GCam installed in a non-pixel device.
Conclusion
So there you are! After giving a few minutes and a little effort, you can now click GCam in your Android device which is running on any Stock ROM. This app update from Stock to GCam will bring a paradigm shift in your photos.
Now you can check out some of the best antivirus apps for Android phones.