How should you play fantasy cricket?
4 min read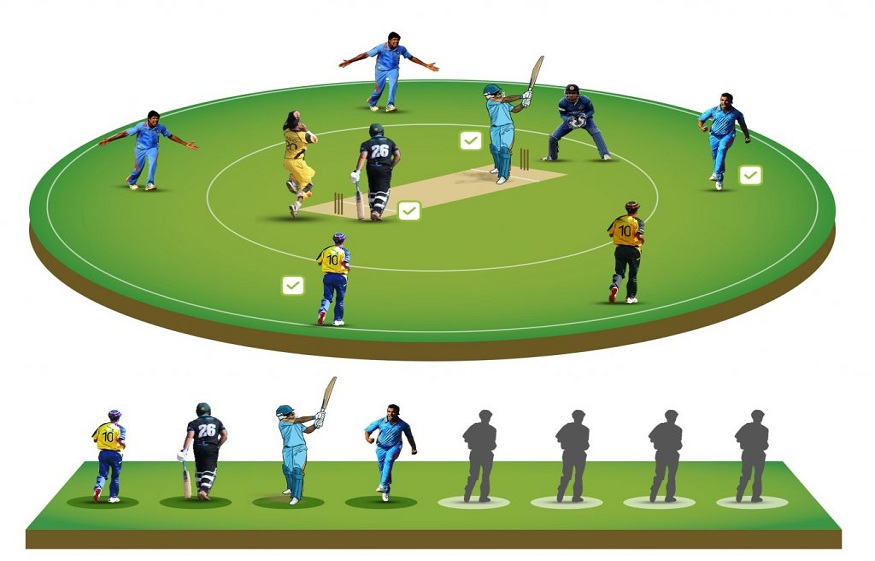 Playing a cricket game can be found on different platforms today. Just like the offline ones, there are online ways of playing cricket too. You can create your team and play as per your will. In Ipl fantasy cricket, you need certain tips to win the game. For that, you should watch the recording of thealready existing games that have taken place. By doing that, you will understand which things are to be taken into consideration mostly.
In recent years, the fantasy cricket theme has got expanded. As we all know cricket itself is a very popular game worldwide. In India, an immense number of audience has a craze for cricket. Its fandom has increased day by day. For this reason, fantasy cricket has become very popular. Almost every Indian has a piece ofknowledge about it. Many people have also started playing this game. But for understanding how to play the game you have to getthrough certain key points. Only those points can help you win.
You can follow the below tips to win in a fantasy cricket game:
Investment acts as a priority in most of the cases. Making money is not that easy. In fantasy cricket, you need to do the investment procedure more smartly. Be wise with the money you have. Do not ever invest all the money for only a single game. Try to divide all your investments into separate parts. The total money you have needs to be invested for separate games. If you spend all your money on a particular game and eventually you lose the game then you will suffer a huge loss. If you have more games to play you will get more number of chances to win.
For getting a better result in an Ipl fantasy cricket, you need to focus on role playing. This means you have to decide which player you want to set in a particular position. For example, you can make an all rounder the captain of your team. This will enhance the game quality. Also, for the vice captain position, you can choose a bowler or a premium batsman. All this will help you to play well in the game. Your team will have greater chances to win because of the type of players you have chosen for playing specific roles on the field. So, just be ready to win the game.
You can start doing any thing of your wish only when you are completely ready for it. Everything comes up with immense challenges. So, before proceeding forward , you need to take precautions to cope  with the challenges. Similarly, you need to do research about the things you are going to proceed with. You have to research about everything that is linked to the game you are going to play. Only then you can prepare your team well and take the necessary precautions. Also, it will help you to predict that in which way the game can proceed. Do a good research on the ground conditions, opposition, weather report, a player's performances in his earlier matches, and so on.
One of the most important things in any game is creating teams. Based on the team condition, your winning chances can intensify. Choose wisely the players of the team. This will benefit you a lot. Creating a team is one ofthe primary steps one should take. Based on social media videos, do not make teams. Research about how usually teams are made in a fantasy ipl20 and apply that knowledge in making your team.
In the case of competitors, you need to be smart enough. If your competitor is a strong one, it will be difficult to fight him. So, you need to choose a low-level competitor. Select your competitor based on the credit score.  Also, you can choose a competitor based on the captain or vice-captain you have chosen for your team. This will help you to win over the opponent team if the players of your team are stronger than them.
You need to invest money only in good players. But you cannot always get all the 11 players as a good one. So, try to buyall-rounders for your team. Search for the popular players. This is because when a player plays well only then does he becomes popular. For example, look for players like Shane Watson or Hardik Pandya. They can put in all their efforts to make you win. They can do both. They can bowl and bat for long.
So, these were some of the tips that you can refer to before playingfantasy cricket game. Fantasy cricket has allowed a lot of youngsters to play cricket online. This online game has brought profit to many houses. This gives the scope to create a virtual team that will consist of genuine cricketers. Moreover, the matches will also be genuine. This is a worldwide based concept. The creators over here can select their most favorite players from the team and can make them play for their team. This can help you to proceed further towards beating your competitors. Cricket matches will no more just be a topic of discussion for you, rather you will be able to play the game through the online mode.
Till now you have only spoken about how your favoriteplayer should have played in a match. However, now you will be able to make them play as per your own will too. This is indeed a drastic change. The various online platforms give you this opportunity. You can choose the format of Ipl from there and startmaking your team play in the same way. Nothing will be new to you. You will be familiar with everything. This will ease your struggle to understand the methods of playing the fantasy cricket. So, be ready to dominate the match this Ipl season.