6 Best Wi-Fi Analyzer Software for Small and Medium Business Networks
3 min read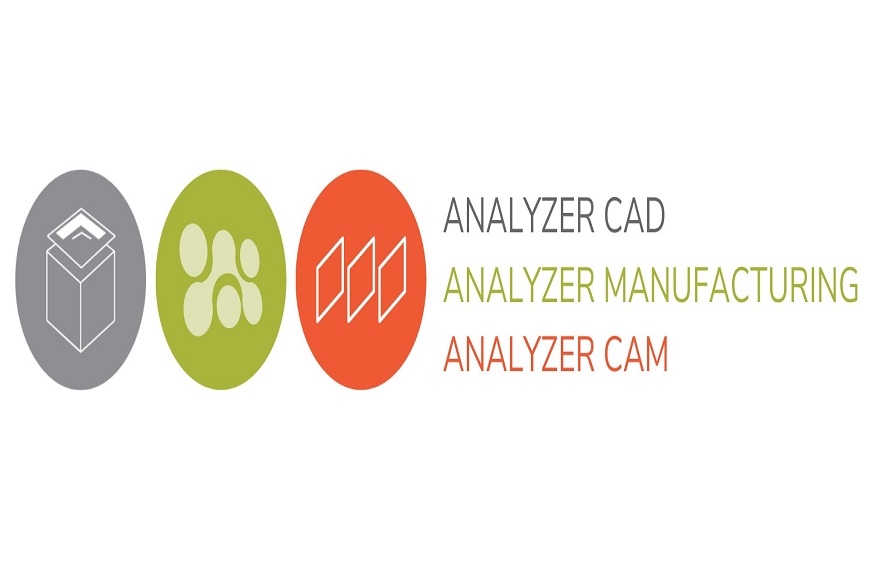 Wi-Fi analyzer software collects network wireless spectrum data and displays it graphically to help user clearly understand the dead zone and noisy areas.
As the name suggests, Wi-Fi analyzers are designed to detect potential problems with your Wi-Fi by measuring and displaying all wireless signals and frequency stations in your network using heatmaps or from another method.
Here are some of the most important aspects of scanning your Wi-Fi networks:
IT  experts  can  get  a  clear  picture  of  what is going  on  in  the networks  using the  right  Wi-Fi  analysis tools. Some tools can even measure the number of lost data packets and inspect the network for noise interrupting the signal while testing connection speeds.
We've rounded up a list of the best Wi-Fi scanner tools, both paid and free, to help businesses detect unusual activity, identify the source of network problems, and avoid Wi-Fi dropouts. Let's roll!
Netspot
Netspot is one of the best Wi-Fi analyzers that lets you quickly check the wireless interface and other network performance metrics. It offers a user-friendly interface suitable for both novice and experienced network administrators. Discovery and Survey are the two modes of operation of this tool.
Discovery mode displays nearby Wi-Fi networks , while survey mode displays more detailed information about Wi-Fi strength and settings. And even you can see information about SSID, MAC address and information signal in a table format using discovery mode.
This software displays signal strength in color-coded dBm bars, which helps the user to quickly scan all Wi-Fi networks.
To compare with previous performance, this tool maintains a log file for each network interface separately.
You can also see other features from here. This software is available in free edition and premium edition. This tool is available for many operating systems such as Windows, MAC, IOS and Android.
SolarWinds
SolarWinds provides a robust tool that monitors and troubleshoots any wireless network in real time. In order to have a better understanding of wireless devices and services, this tool helps you track critical Wi-Fi analysis items.
Solarwinds
The Network Performance Monitor (NPM) package includes this Wi-Fi Analyzer module, ensuring that your wireless networks are running smoothly. NPM monitors all network equipment, not just wireless access points, so you can easily understand how your Wi-Fi system fits into your larger network.
NPM keeps track of your complex network equipment, such as firewalls and load balancers, so you can have a comprehensive understanding of your network's health and its security measures. Also, the Spectrum Chart function helps in the selection of channels for the interface. A first 30-day free trial is available to use the tool.
Characteristics
Wi-Fi hotspots are automatically discovered and scanned.
For large environments, smarter scalability is implemented as a built-in feature.
Automatically creates a visual heatmap of Wi-Fi entry points with their associated signal strengths.
Root cause debugging tools are included to aid in troubleshooting.
This tool is available for Mac OS and Windows.
Acrylic-Wi-Fi
Acrylic Wi-Fi Analyzer is another valuable tool for troubleshooting wireless network problems and getting information about access points, signal strength, and security mechanisms .
Like Netspot, this tool can scan all Wi-Fi interfaces and view channels in both frequencies – 2.4 and 5 GHz. This means that the user can quickly scan and collect information on the dual-band 802.11AC network, which is currently the most widely used Wi-Fi protocol.
inSSIDer
Metageek's inSSIDer is a very user-friendly Wi-Fi analyzer tool. Even non-technical people will find it simple to use. Each connection is then assigned a "link score" by inSSIDer. So, it just tells the user to select the access point and channel for better connectivity. This tool is useful for SMB (Small to Medium Business) networks.
initiated
This software examines the complete Wi-Fi configuration, including signal strength and the effect of nearby Wi-Fi networks. The software is simple to set up and comes with step-by-step instructions and connection settings if you need additional help.
Conclusion
These are some of the most reliable and effective free and paid Wi-Fi analyzer software for various operating systems. I hope you found these Wi-Fi analyzer tools useful for analyzing interfaces and optimizing the network for best performance.
You may also be interested in reading about the best Wi-Fi routers for home and office  or how to find passwords for connected Wi-Fi networks on Windows, Linux, and Mac.